Check this page periodically as new events or updates will be made throughout the semester. Have a suggestion or an event of interest to the Association? Send us a message at
arthistory.berkeley@gmail.com
with your event idea or referral to an upcoming event.
Community events are also posted on our
Facebook page
.


H.ART EVENTS
H.ART Roundtable Session with Berkeley Alumna and SFMOMA Deputy Director Ruth Berson
Please join us at the History of Art Undergraduate Student Association (H.Art) co-sponsored Roundtable Session on Tuesday, October 4th from 2:00 - 3:00 PM in Room 308A Doe Library. This event is being held just prior to the departmental seminar, "Crossing the Bridge: Berkeley to SFMOMA" at 3:30 PM in the same location. Registration for this event is capped at 12 undergraduate students in the History of Art Department.



5:00 p.m. | 03/06/15 | Downtown Berkeley BART Station
5:00 p.m. | 02/17/15 | 425 Doe
A representative and Cal alumna from Christie's San Francisco offices will be on campus to discuss career and internship opportunities in the art market and talk about Christie's position in the market.
6:15p.m. | 02/02/15 |
Sliver Pizzeria
Come One, Come All. Take the night to meet your fellow art history majors and art lovers over delicious brick oven pizza. Be sure to spread the word and hit "Going" on the
event page
on Facebook.
2132 Center Street, Berkeley, CA 94704
ART EVENTS @ CAL
2:00p.m. | 02/02/15 | 710A Wurster Hall
Peter Selz
will be lecturing on the work of
Nathan Oliveira
and the Figurative Expressionist Movement in the Bay Area to which he belonged. Born in Munich, Selz fled with the rise of the Nazi regime to this country in 1936 and attended the University of Chicago, where he received his A. M.. In 1949 spent a year in Paris, 1949-1950 with a Fulbright g and he was awarded a second to study at the Musées Royaux d'Art et d'Histoire in 1953. His dissertation on German Expressionism, written under Joshua Taylor in 1954, was one of the first from an English-language institution. In 1955 he moved to Pomona College, Claremont, CA, to chair the art department and become director of the art gallery and to New York in 1958 to become the curator of department of painting and sculpture exhibitions at the Museum of Modern Art, At the Modern, his exhibitions included amongst many others the infamous 1960 Jean Tinguely "Homage to New York," a sculpture that destroyed itself (and started a fire) in the sculpture garden of the Museum. In 1965 he was called to University of California, Berkeley to found that university's art museum where he was the first director 1965-1973, concomitantly teaching as professor of art history, 1965-1988. From 1993 he served on the acquisitions committee, Museums of Fine Arts, San Francisco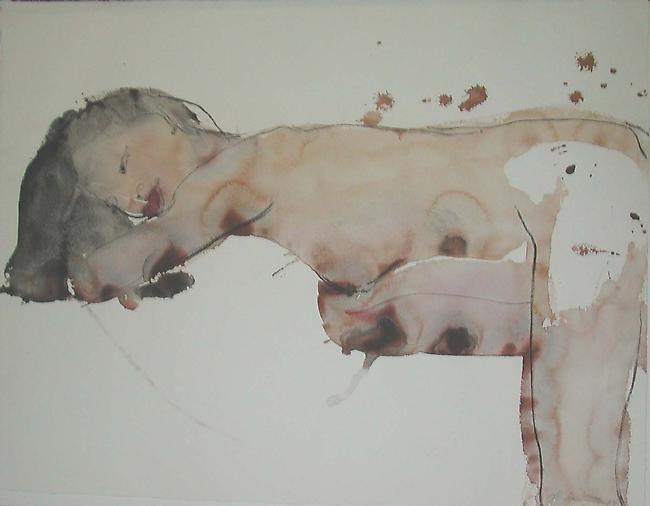 As an art historian, Selz was one of the first to examine German Expressionism not as a series of stylistic changes (formalism), but as motivated by the politics of the time. His interest in art as a political phenomenon never altered. He is the author of Nathan Oliveira, Botero in LA: Drawings, Paintings, Sculpture,
Art of Engagement: Visual Politics in California and Beyond
, Modern Odysseys: Greek American Artists of the 20th Century, Barbara Chase Riboud: Sculptor, Jean Dubuffet Theories and Documents of Contemporary Art, Max Beckmann, Art in Our Times: A Pictorial History, 1890-1980, German Expressionist Painting, and New Images of Man.
7:30p.m. | 02/02/15 | 160 Kroeber Hall
Rebeca Bollinger's work fluctuates between flat space and objects, painting, sculpture and moving images. She uses archives as source material for new works in ceramics, sculpture, drawing, photography, sound, installation, and video.
5:30 pm | 02/26/15 | Sutardja Dai Hall, Banatao Auditorium
The Stoddard Lecturer for 2014-15 is Professor Thomas B.F. Cummins, Dumbarton Oaks Professor of Pre-Columbian and Colonial Art at Harvard University.
5:30 pm | 03/12/15 | 308A Doe Library
Robin Greeley, Associate Professor of Modern and Contemporary Latin American Art History, Berkeley PhD 1996, will return to the Department to give a public lecture on her current book project, on the intersection of photography, modernity and rurality in 20th century Mexico.
ART EVENTS IN THE BAY AREA